This roasting Machine is composed of charging, hoisting, heating, baking, heat energy circulation, and cooling receiver. The baking part is divided into four temperature areas. When the peanut is passing through four joint vibration bakers, the surface temperature will change from low temperature to high temperature so as to achieve ideal baking effect. Cooling area is composed of multiple layers of nets equipped with a blower to fast cool the peanut quickly.

Low Temperature Baker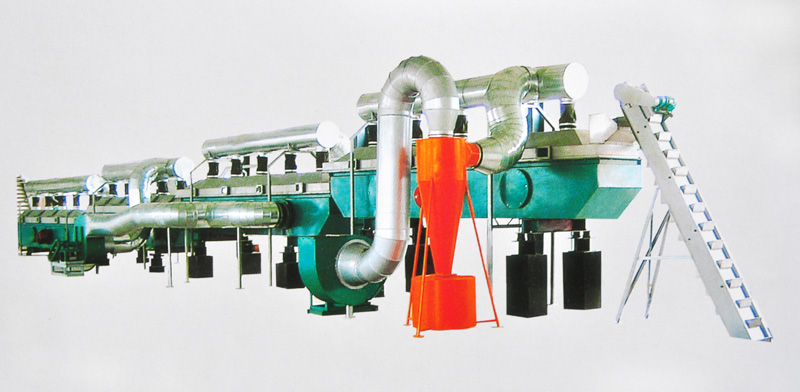 Technique parameter
Output: 1000kg/h
Frequency: 50HZ
Fueling consumption: 40-50kg/h
Voltage: 380v+5

Drying Machine
This large-size drying machine is composed of vibrating charging, reheating furnace, drying machine, intake and outtake, cooling furnace, vibrating charging furnace scatter the peanuts evenly on the net strap. Removes the surface moisture with the introduction of air intake blower fan to achieve ideal drying effect. The cooling part is equipped with scraping device to make the peanuts extend evenly on the net strap and reduce the surface temperature of peanut through blower fan. This machine features low noise, little pollution and good drying effect.
Technique parameter
Output: 1200kg/h
Power: 16.5 KW
Frequency:50HZ
Voltage:380+(-)5